Things to do in San Juan, Puerto Rico
Step outside Verdanza Hotel's door to experience vivacious San Juan
When it comes to exhilarating things to do in San Juan, Puerto Rico, the Verdanza Hotel is the perfect gateway to it all. Plunge into a refreshing freeform pool or soak in the bubbling whirlpool, while the kids play in the water spray park…or simply lie back on a pool chaise lounge while sipping on your favorite beverage. Best of all, you will just be a few steps away from the sands of popular Alambique Beach when you stay with us.
Beyond Verdanza Hotel, the Isla Verde is home to clubs, casinos, live entertainment we're close to restaurants, shopping and historical landmarks.
Meanwhile, to explore more places to go and things to do, stop by the Castillo Tour & Travel Desk in the lobby area, where you can learn about and sign up for a whole array of day trips and excursions, from the Bacardi Distillery to El Yunque Rainforest, to zip-lining at Toro Verde and kayaking at night in the Bioluminescent Bay. And for those who prefer to explore on their own, there is a Dollar-Car-Rental branch located in the hotel lobby, with a fleet of vehicles available on property.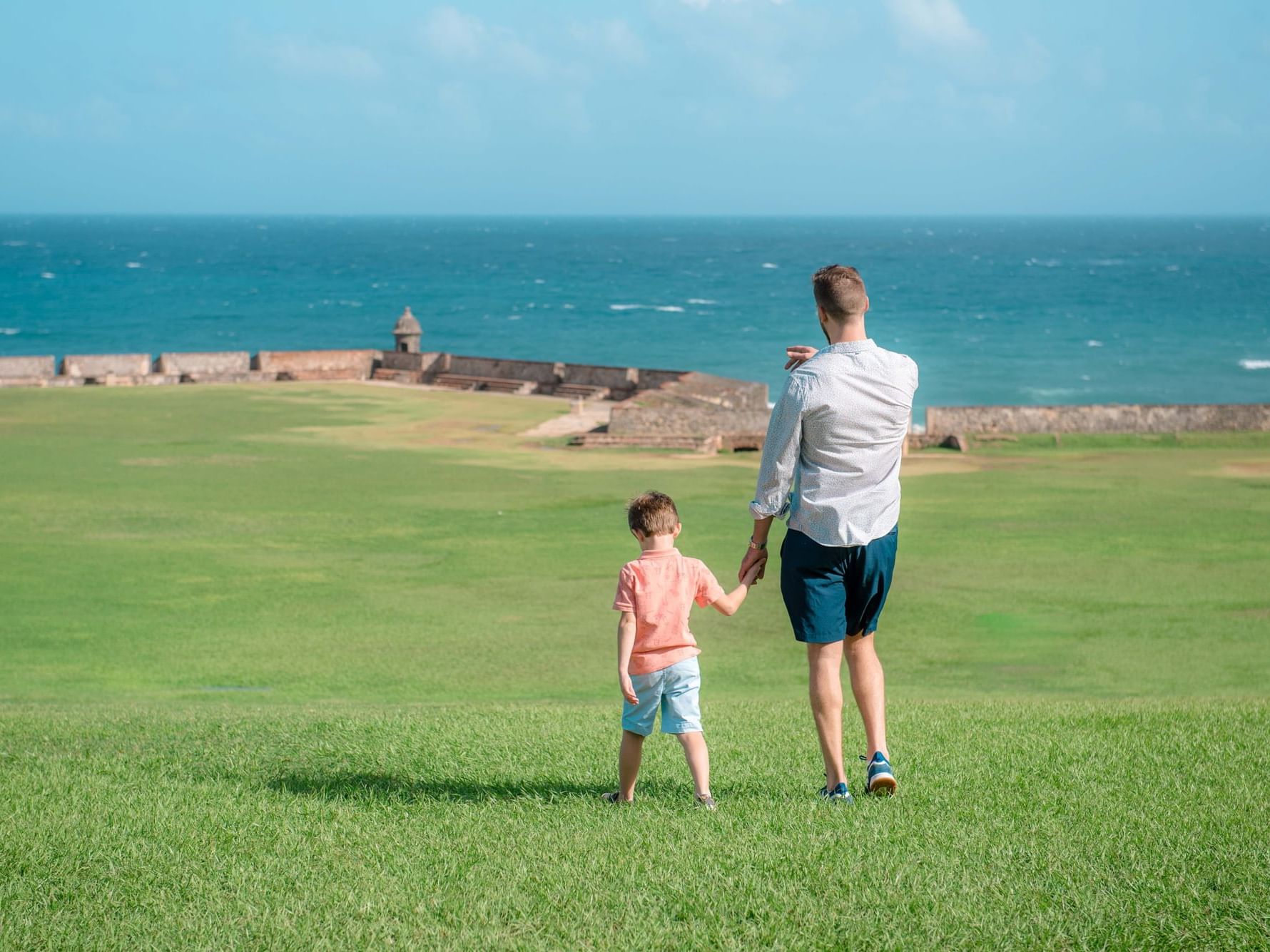 Old San Juan
The city is characterized by its narrow, blue cobblestone streets and flat-roofed brick and stone buildings dating back to the 16th and 17th century when Puerto Rico was a Spanish possession. With its abundance of shops, historic places, museums, open air cafés, restaurants, gracious homes, tree-shaded plazas, and its old beauty and architectonical peculiarity, Old San Juan is a main spot for local and internal tourism. A free tourist trolley serves the city.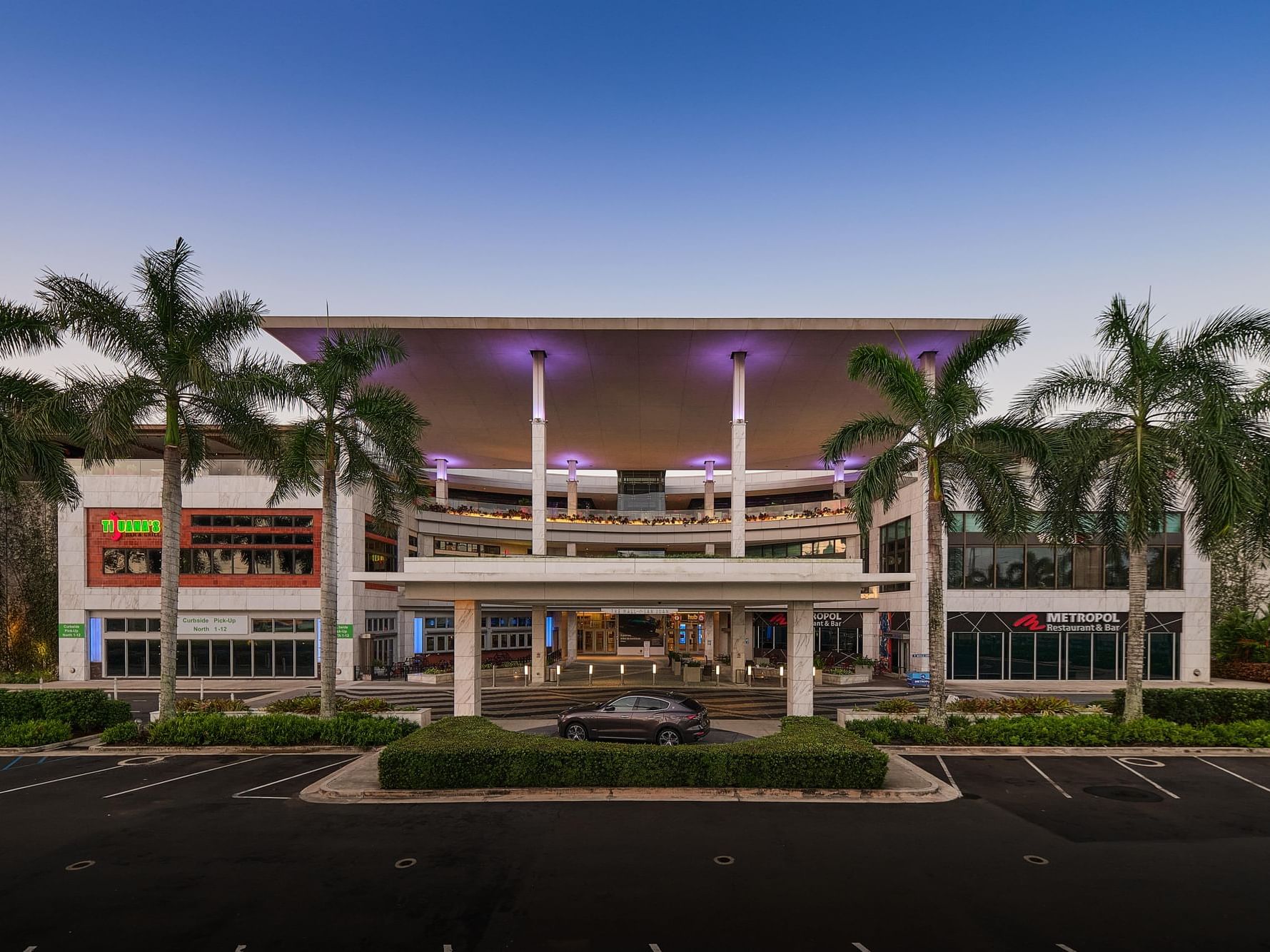 The Mall Of San Juan
The Mall of San Juan is conveniently located just minutes away from the Luis Muñoz Marín Airport, adjacent to the San José Lagoon at the South End of the Teodoro Moscoso Bridge in San Juan. Offering a diverse mix of fashion and lifestyle retailers and local, popular favorites, it's Puerto Rico's newest must-see shopping destination.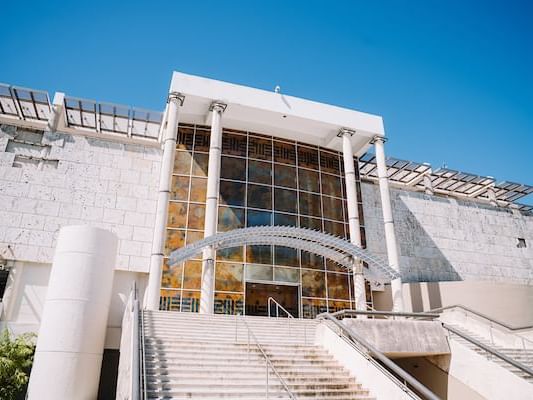 The Puerto Rico Museum Of Art
This museum is housed in a charming neoclassical building and features an array of exhibits. It's located at 299 De Diego Avenue in nearby Santurce.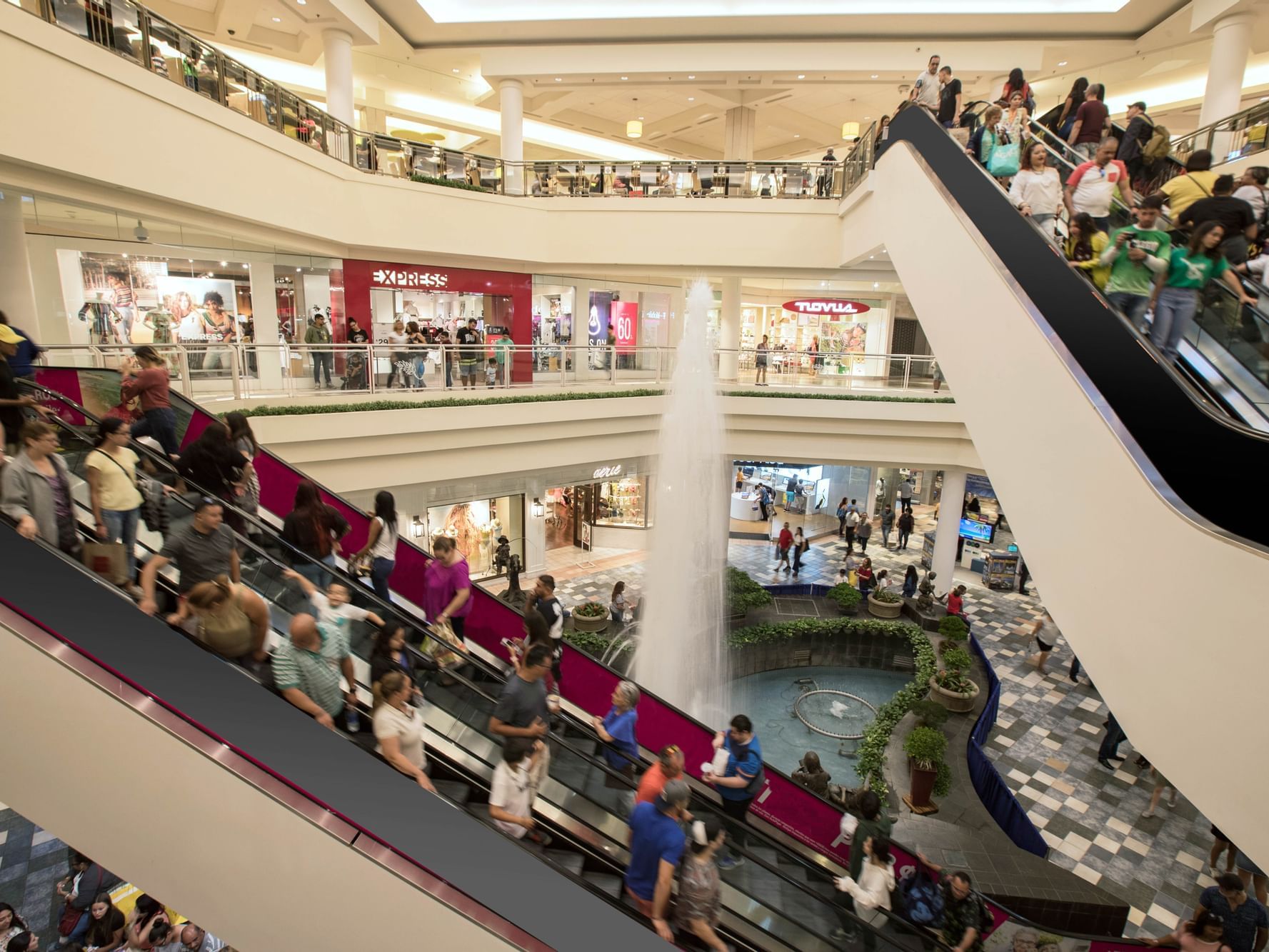 Plaza Las Americas Mall
The largest mall in the Caribbean with more than 300 stores, 13 movie theatres and 40 restaurants. Mall hours are Monday to Saturday, 9am-9pm; Sundays, 11am-5pm. Plaza is located at F.D. Roosevelt Avenue, Hato Rey.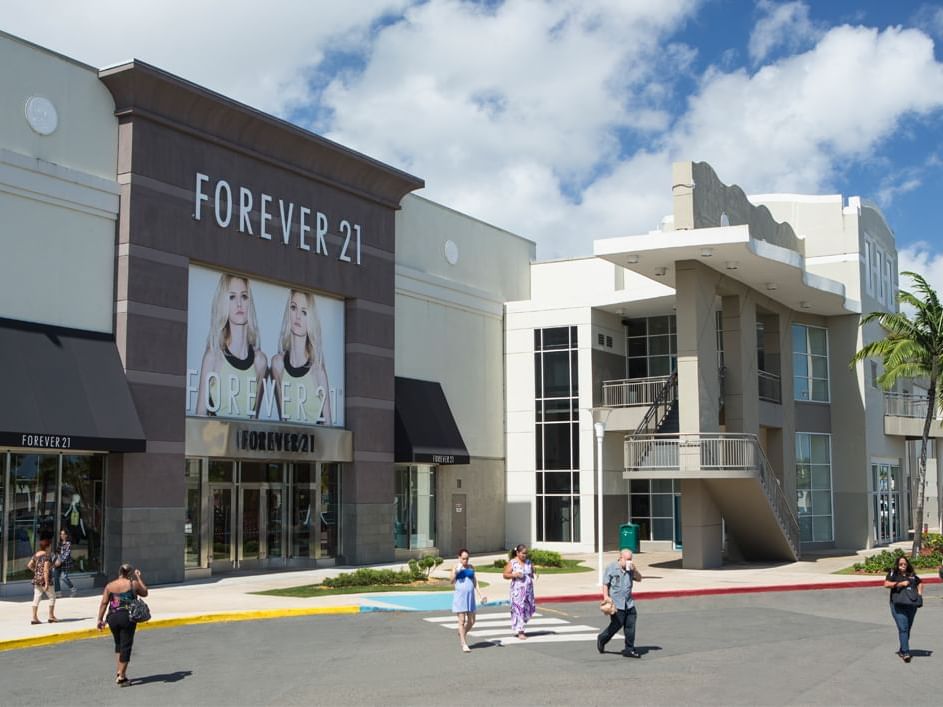 Plaza Carolina Mall
Plaza Carolina is the second largest shopping center in Puerto Rico. Also features over 200 stores, including: Best Buy, JCPenney, TJ Maxx and Express. Also at this mall you will find many exciting dining options from sit down places such as Chilli's to grab and go choices such as Pizza Hut.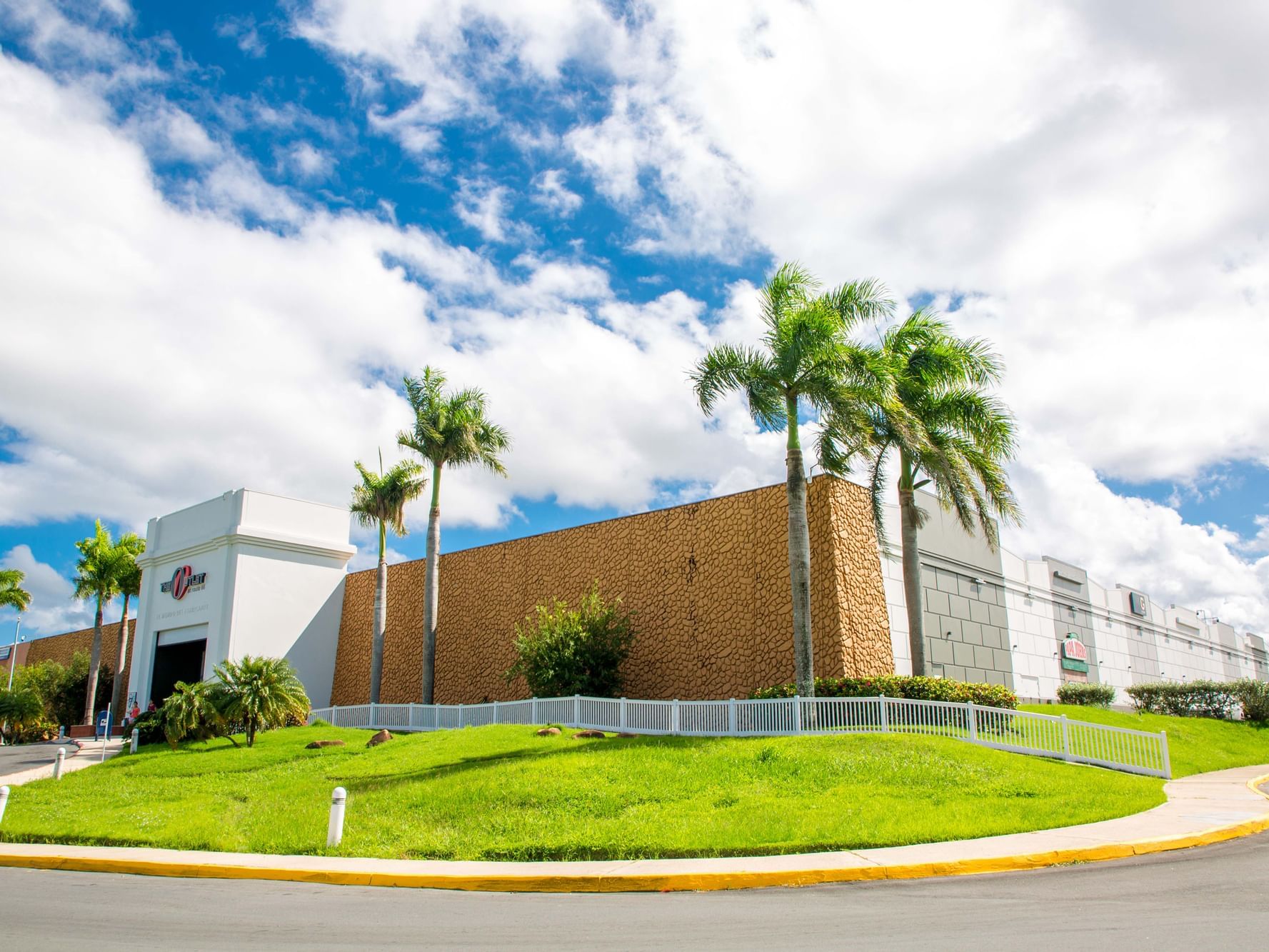 Outlet Shopping The Outlet 66 Mall
77 shops and 41 corridor modules, from Aéropostale to Nautica and Totto.
You will find entertainment like electric go-karts, bowlling alley, arcade and simulation rides like no other, catering all ages.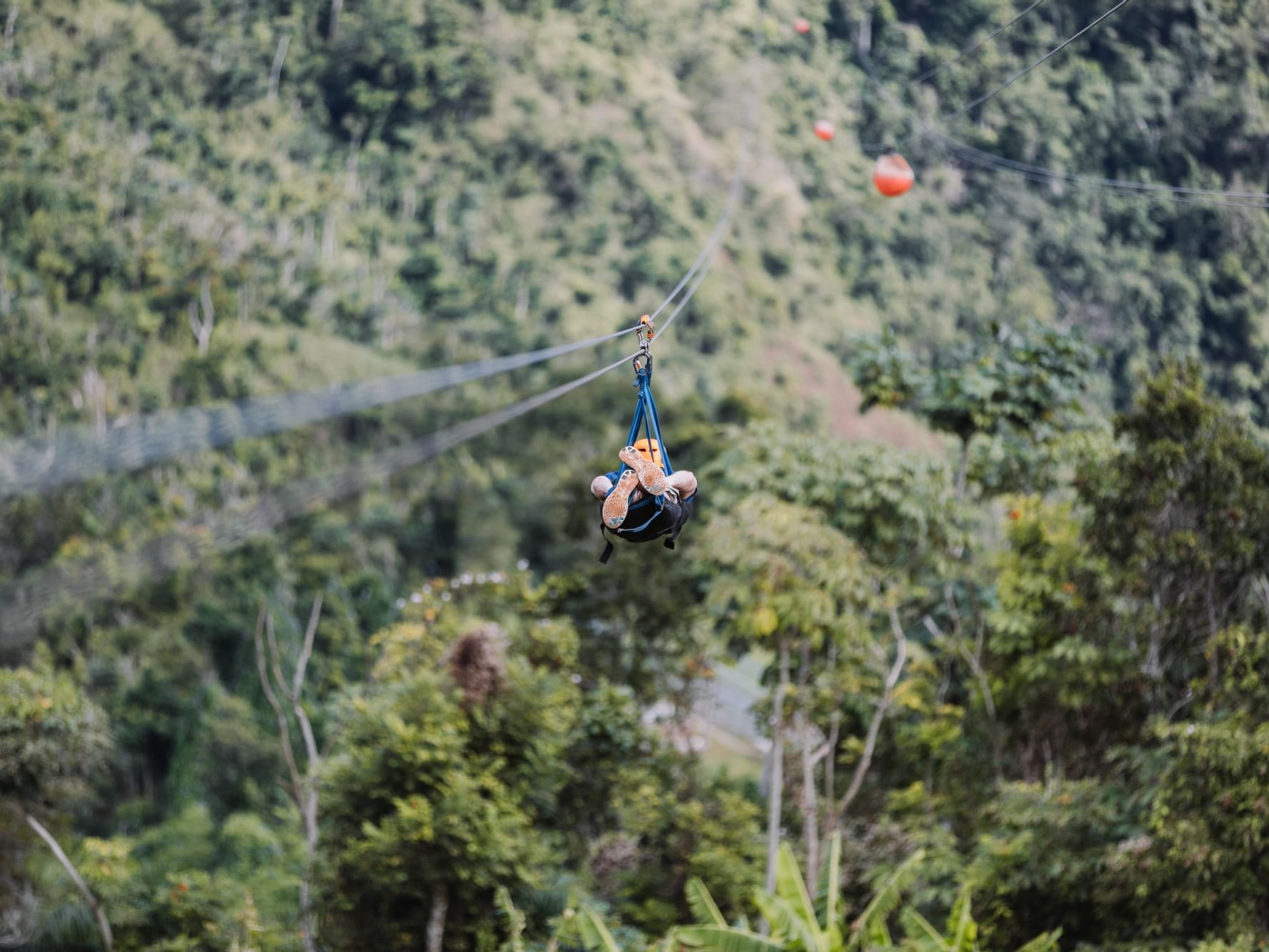 Toro Verde Nature Adventure Park
There are more miles of zip-line cables in this adventure park than any other in the world; selected by Travel & Leisure Magazine as the 23rd Coolest New Attractions in the World to visit.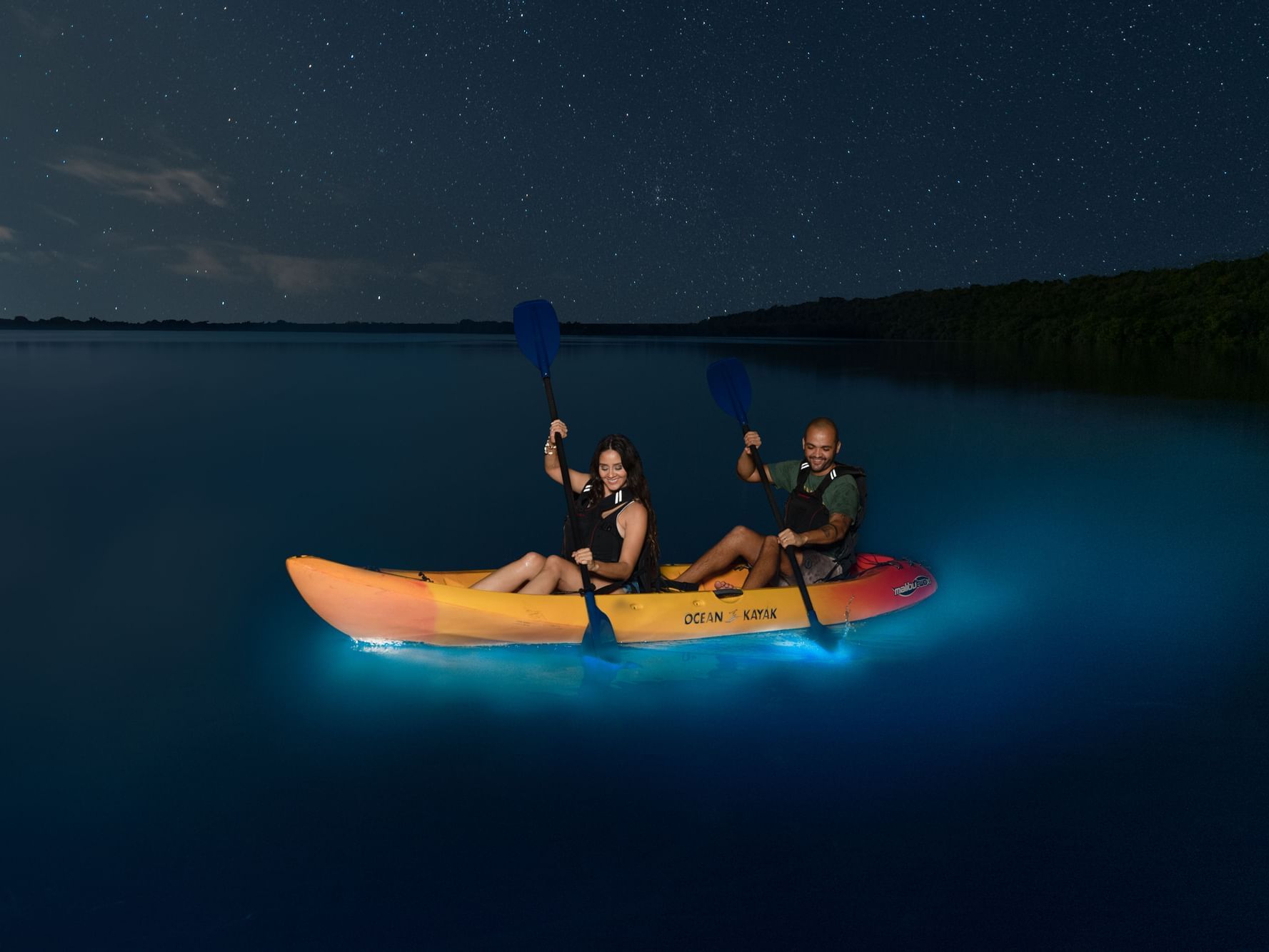 Bio Bay Adventure
A leisurely guided nighttime kayaking tour of the Fajardo Bioluminescent Bay. Best appreciated in nights with little or no moon.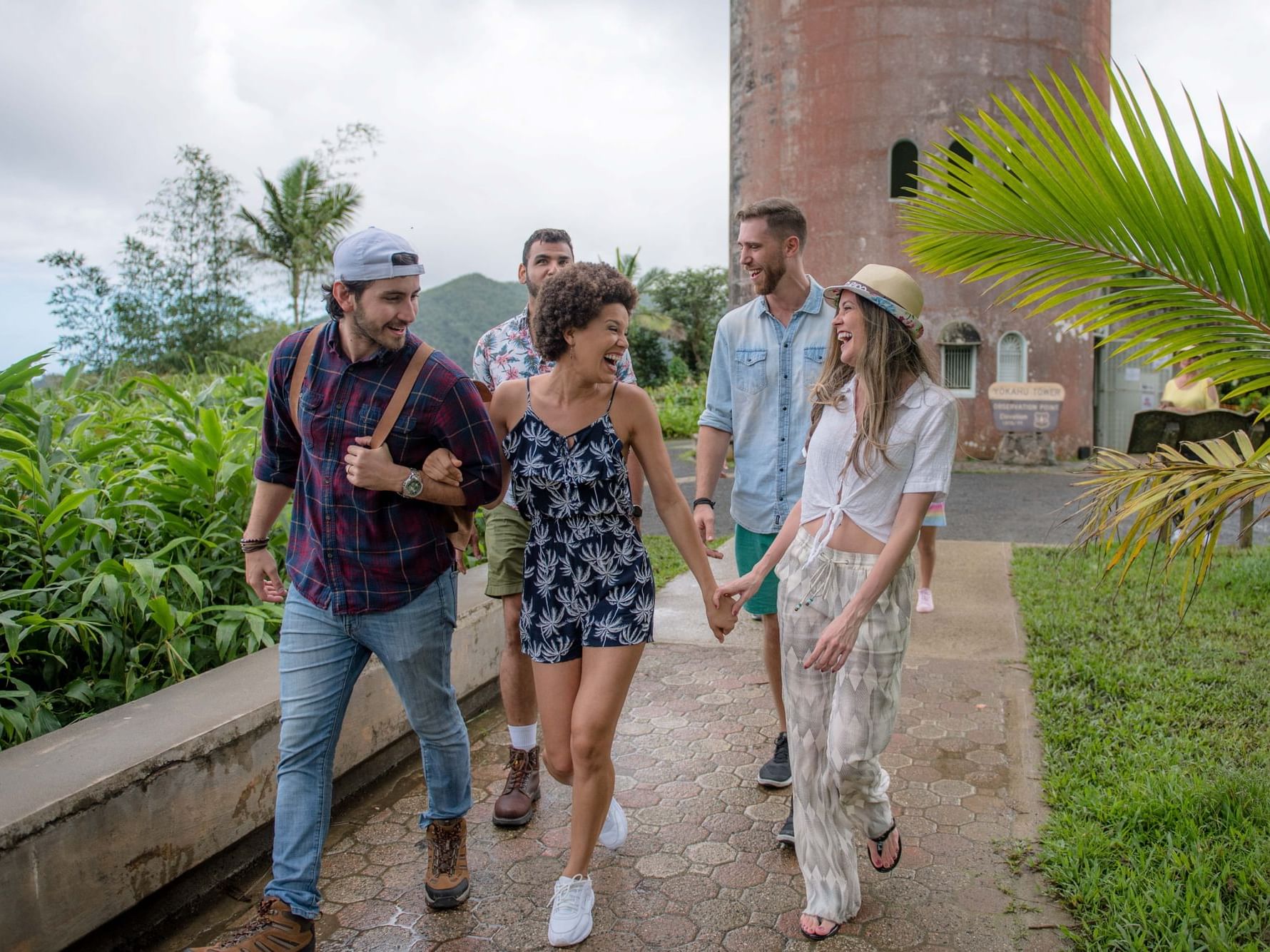 El Yunque Caribbean National Forest
Named after the benevolent Indian spirit Yukiyú, El Yunque is the only rainforest in the U.S. National Forest System, a must see adventure awaits!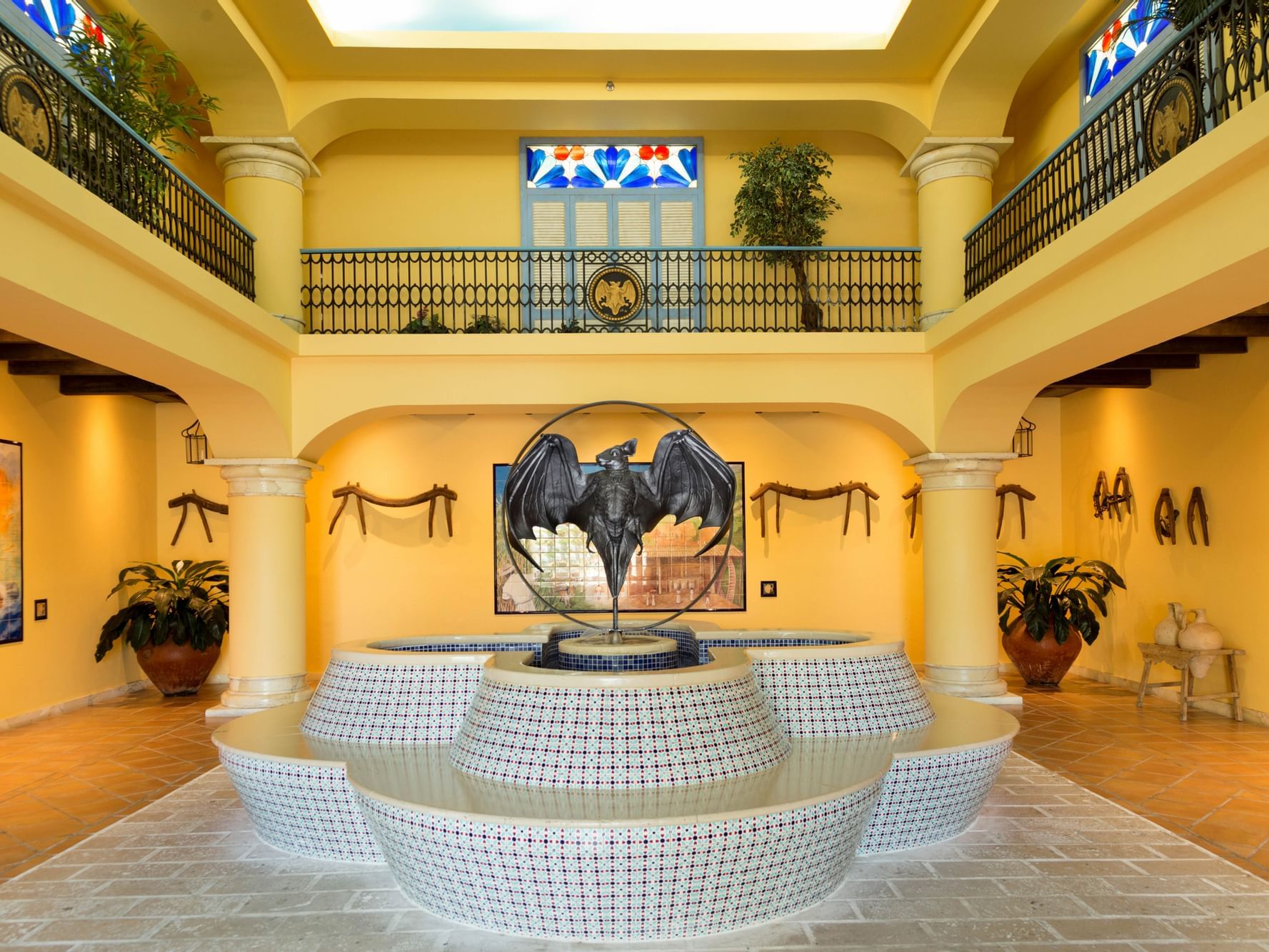 Casa Bacardí
Tour the Puerto Rican home of Bacardi Rum. Tours take place every twenty minutes, Monday through Saturday, from 8:30 a.m. to 5:30 p.m., and again on Sunday, from 10:00 a.m. to 5:00 p.m.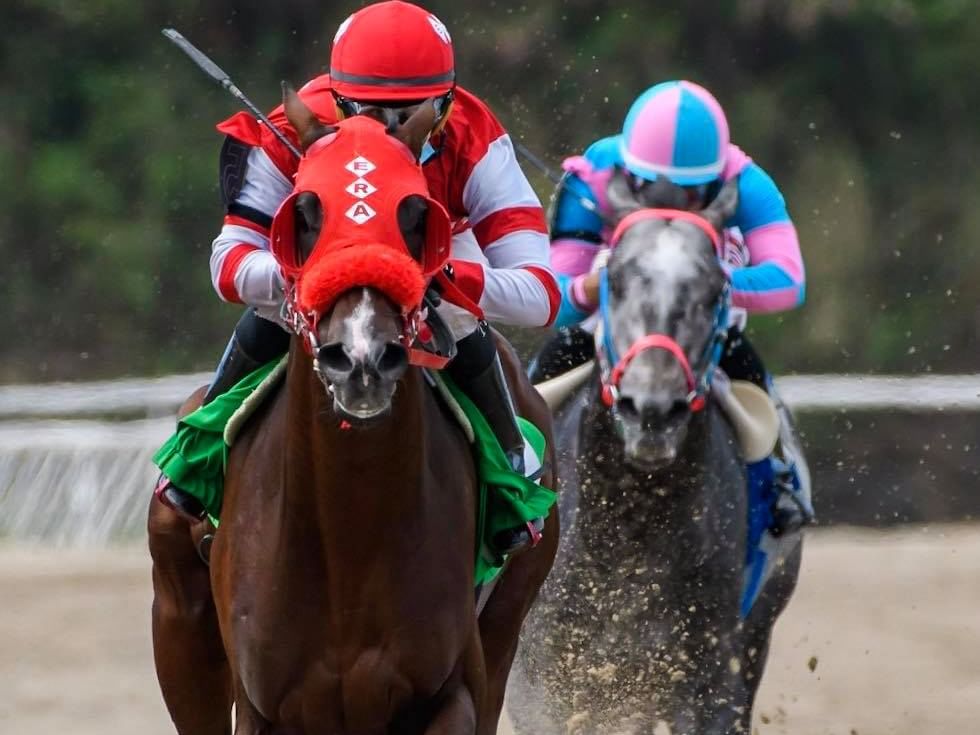 Camarero Racetrack
Experience the only thoroughbred racetrack in Puerto Rico. Open all year except Tuesdays and Thursdays. Post time for the first race on Monday, Wednesday, Friday, Saturday and Sunday is 2:45 p.m. AST.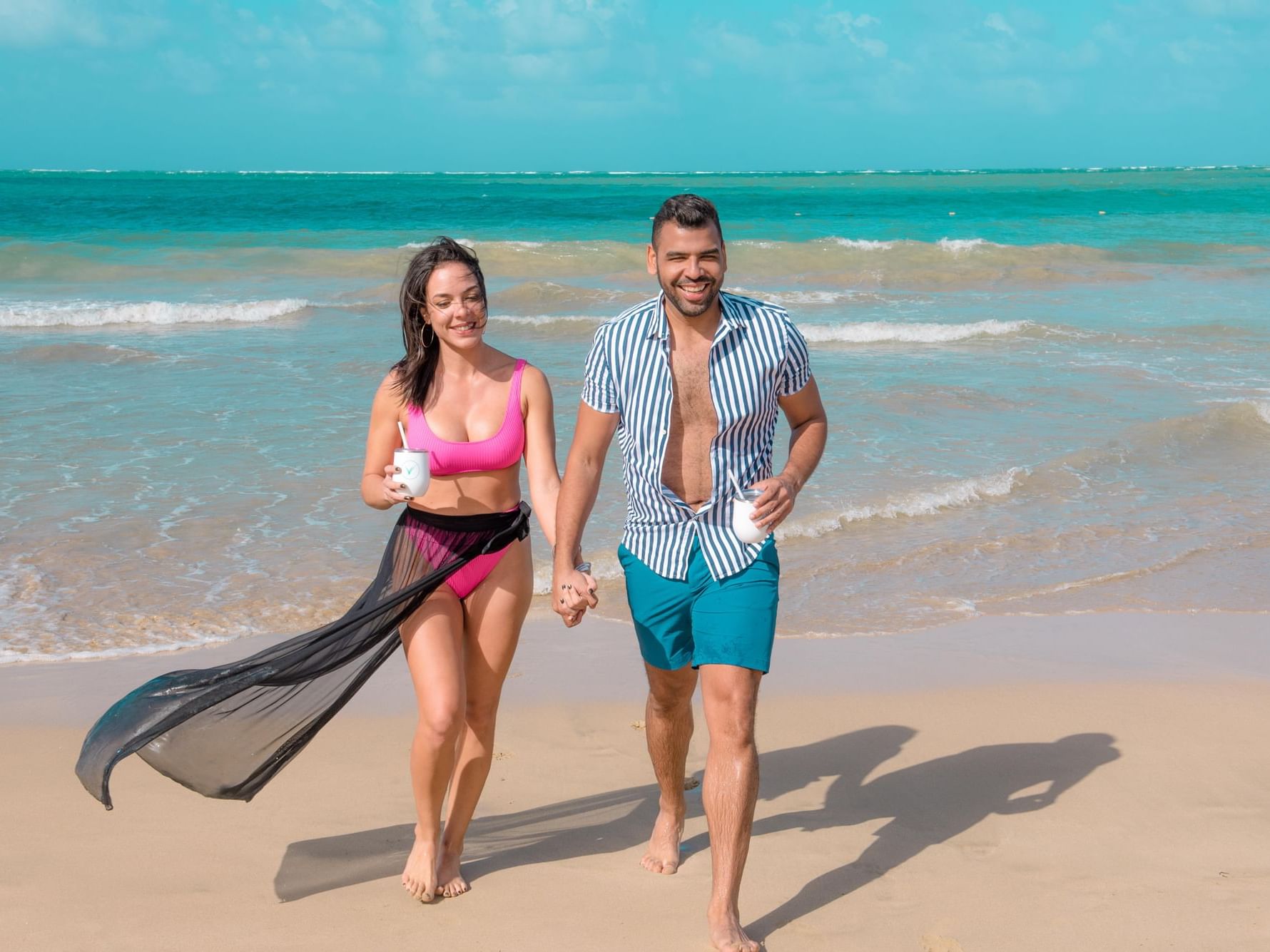 Beaches
The Verdanza Hotel is located just a few steps from the Isla Verde Beach. You'll also be near Balneario de Carolina Beach as well as several popular surfing beaches.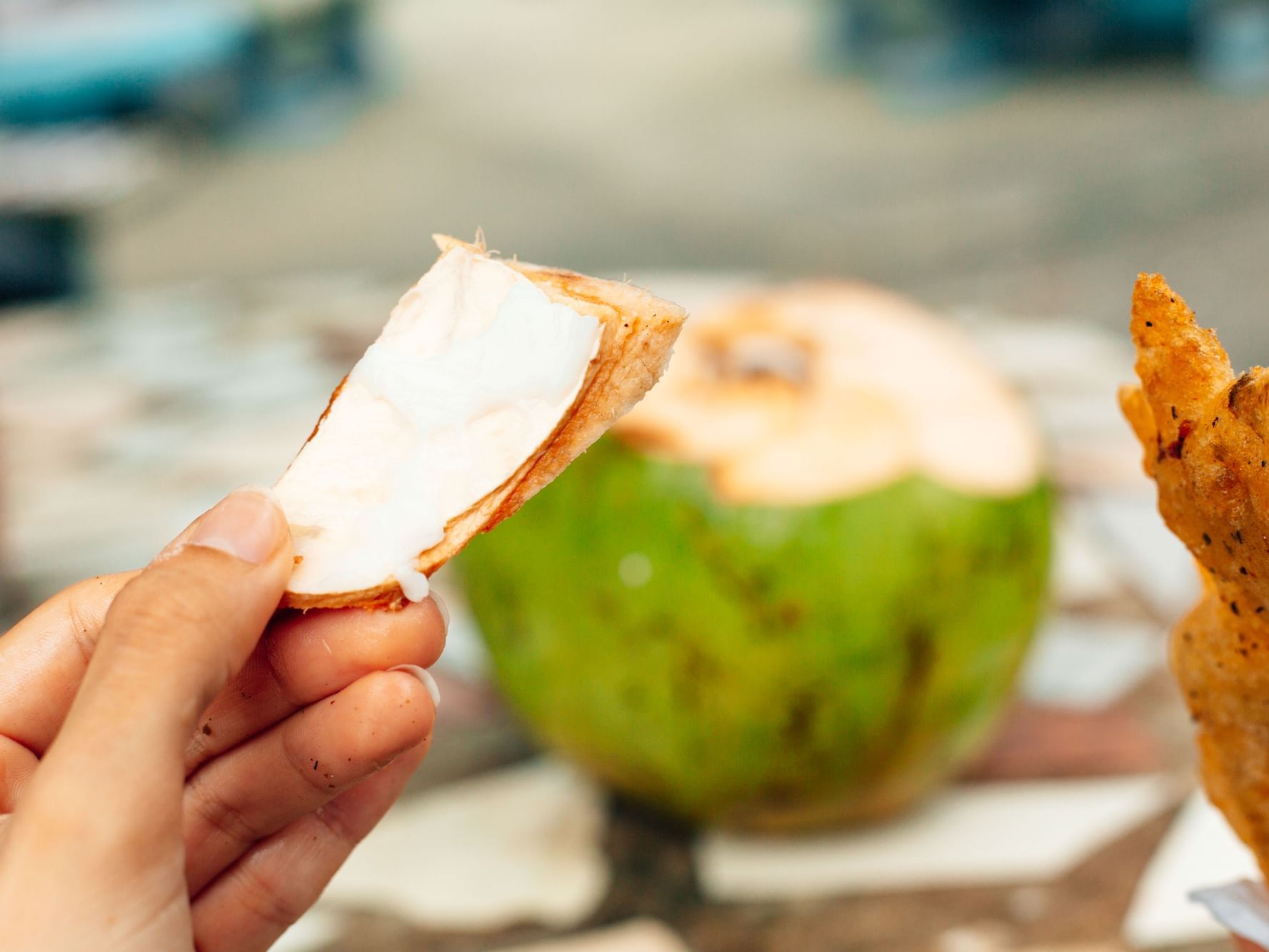 Piñones Mangroves
Discover a unique opportunity to experience a mangrove forest. It's located just minutes from the Verdanza Hotel and San Juan. There are recognized restaurants and local kiosk that sell fried foods like empanadillas, alcapurrias and bacalaitos.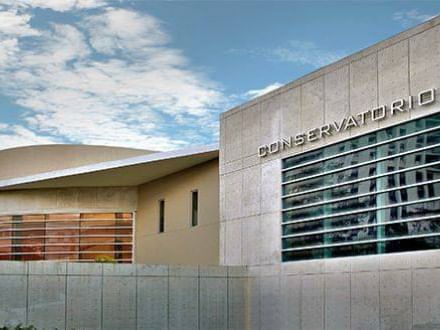 Puerto Rico Music Conservatory
Enjoy spectacular concerts at this little-known gem located at 951 Ave. Ponce de León.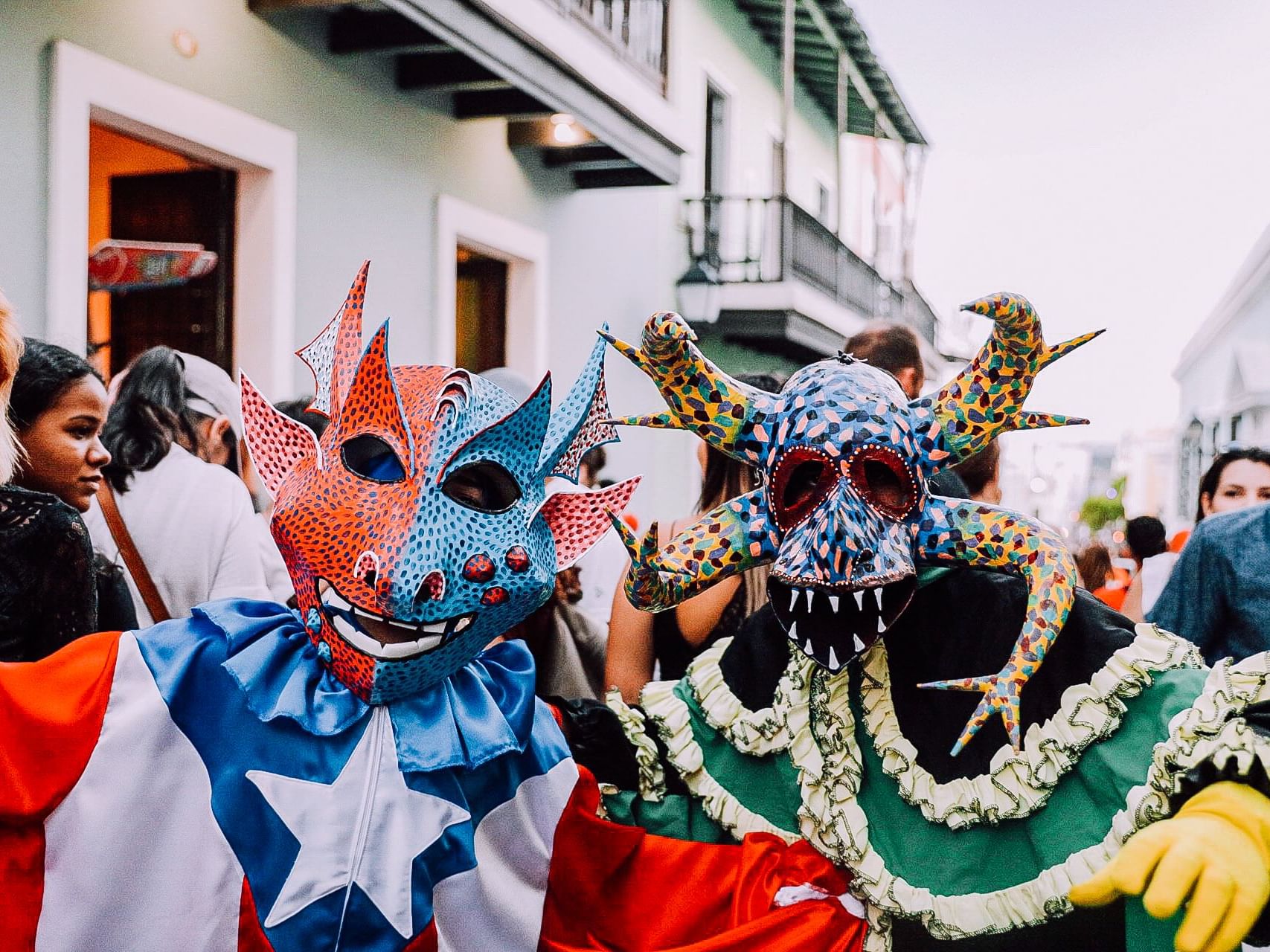 Fiestas De La Calle San Sebastián
The San Sebastian Street Festival in Old San Juan is an annual event full of tradition and Puerto Rican cultural heritage, every year in January. The 4-day event features live music and dance performances, parades, food, drink, and over 500 local artisans selling their work.
Follow us on social media for schedule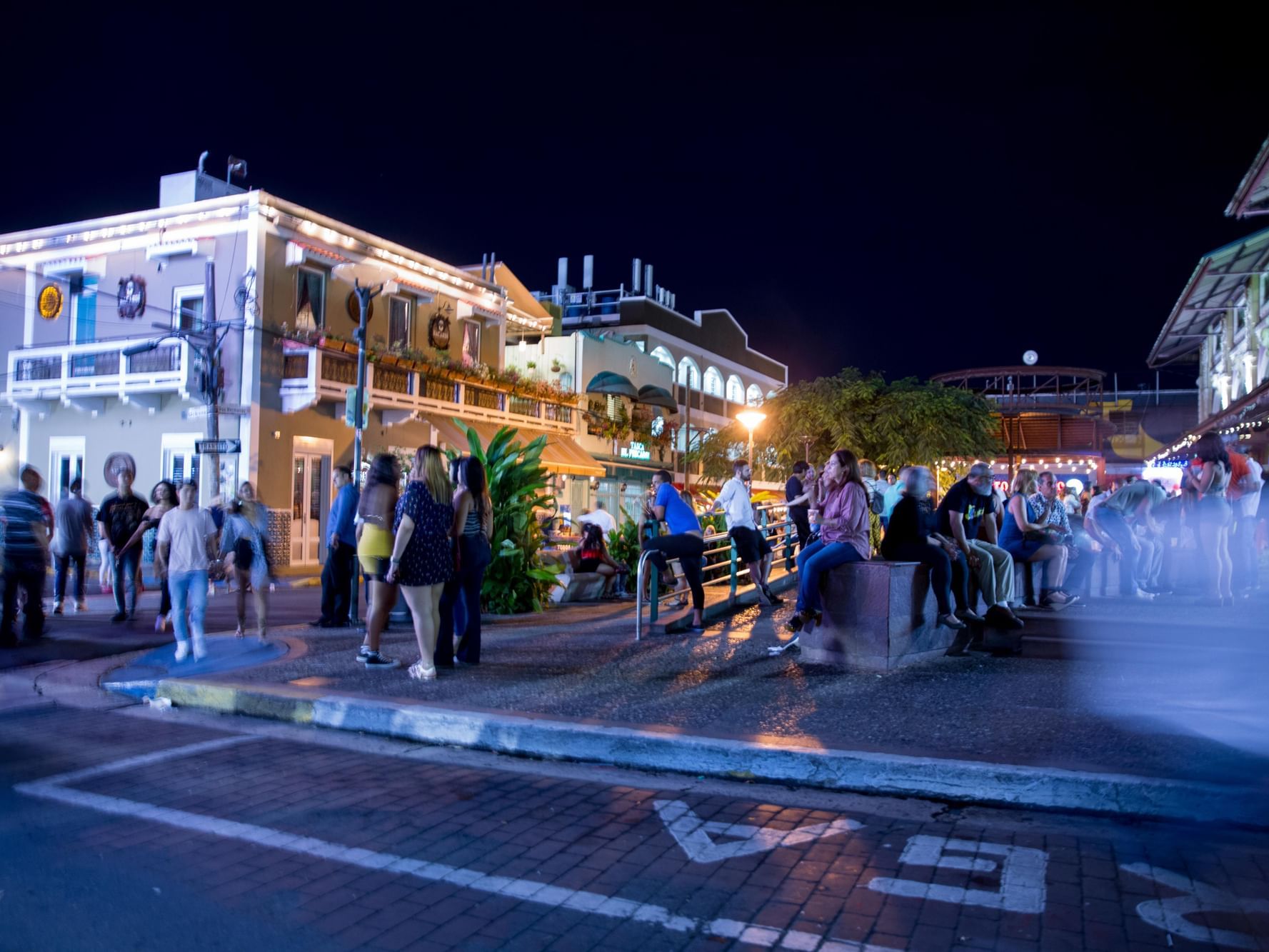 La Placita
La Placita de Santurce is a must stop for anyone visiting Puerto Rico. The market is a place where people could buy fruit, vegetables, meat, medical offices and much more. Now, during the day it functions like a marketplace with some open restaurants. In the evening, beginning at 6:00 pm, the famous ¨Placita de Santurce¨ comes to life. There are recognized restaurants and local kiosk that sell fried foods like empanadillas, alcapurrias and bacalaitos. The atmosphere becomes livelier beginning Thursday through Sunday in the Placita. Here you can dance salsa or merengue to live music, listen to jazz, enjoy rock bands. History, food and nightlife are all in one place.
Driving distances from Verdanza Hotel
Luis Muñoz Marín International Airport – ½ mile
Plazas Las Américas Shopping Mall – 5 miles
Roberto Clemente Coliseum – 5 miles
Hiram Bithorn Stadium – 5 miles
José Miguel Agrelot Coliseum – 5 miles
Old San Juan and San Juan Bay – 7 miles
Puerto Rico Convention Center – 7 miles
San Juan Natatorium – 7 miles
To Hato Rey Banking and Financial District – 10 miles
Add Bahia Urbana – 6 miles
The Mall of San Juan - 4 miles